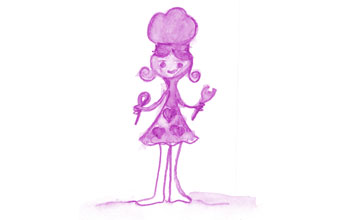 Children and families  workshops are fun and colorful parties. The concept is that healthy and artistic food can be made from the garden and can be developed on various themes depending on the location. The intention is to teach about healthy nutrition by exploring a colorful way of eating that reflects the union between tradition and innovation.
Example of kids menu:
Colorful bruschetta (bread with vegetable creams)
Extracts and natural juices
Tasty potatoes
Colored pasta
Fruit
Homemade biscuits
Grandma's cakes (donut, tart, muffin)
Another service we provide for your children is wedding with kids, an entertainment and wedding-food service for children during the weddings.
Do you want to organize an event with me?
Fill the form below and I will get back to you as soon as possible
Altri servizi